For those who want to do go off-road or increase your ride height, upgrading your truck's suspension is a surefire way to add capability to your truck, Jeep or SUV. The best way to achieve this goal is to invest in a five-star suspension lift kit. As the most trusted lift kits in the industry, BDS Suspension lift kits are durable, affordable, and designed with quality and safety in mind. Below are the top seven reasons why you should consider BDS Suspension for your lift.
1) Over 20 years of industry success
There is no substitute for experience when it comes to developing suspension kits. BDS Suspension has delivered the highest quality suspension kits since their company began over two decades ago. In fact, BDS Suspension was founded in 1996 by industry leaders who shared a mission to craft the best suspension products in the industry. Since that time, the specialists with BDS Suspension have worked tirelessly to produce the latest cutting-edge lift kits.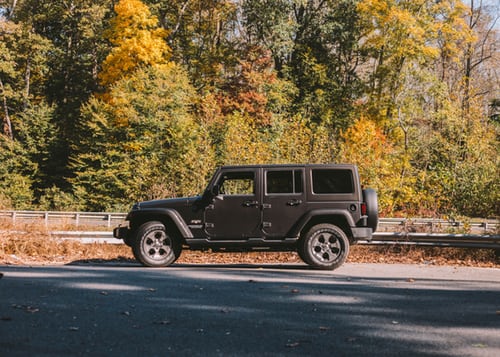 2) An impressive array of BDS lift kits
BDS produces an extensive range of suspension kits for trucks manufactured by industry leaders such as Chevy/GMC, Toyota, Ford, Dodge Ram, Jeep Wrangler, Nissan, Silverado, Hummer, and Mazda. You can choose from over 100 kit options for Chevy/GMC, Ford, and Dodge/Ram, and dozens for other vehicle makes. Whether you are looking for a simple leveling kit for your 1990 Ford Bronco 4WD or a comprehensive 6.5" Coilover Conversion System for your 2018 1 Ton Chevrolet Pickup, you will be impressed with the vast array of BDS Suspension lift kits available for your vehicle.
3) Compliance with FMMSS Safety Standards
BDS suspension kits are designed with performance and safety in mind. BDS suspension products undergo rigorous testing to ensure that they comply with the Federal Motor Vehicle Safety Standard No. 126 testing guidelines. During the testing process, vehicles are equipped with BDS suspension products and accelerated to 50 mph to ensure that the vehicles' Electronic Stability Control (ESC) system is not compromised.
4) A superb No Fine Print warranty
"If you are the original purchaser of any BDS product and it breaks, we will give you a new part. Period." - BDS Suspension
When you invest in a BDS Suspension kit or lift kit, you can enjoy the peace of mind that comes along with one of the best warranties in the lift kit industry. If any components (i.e. steering stabilizer, track bar, coil springs, radius arms, spacers, leaf springs, control arms, u-bolts, etc.) is defective or breaks down while in the hands of the original buyer, BDS will replace it with a new component. You do not have to worry about answering an endless list of questions to see if you qualify for a warranty - the BDS Suspension team makes the process easy.
5) Outstanding performance
BDS Suspension kits receive stellar performance reviews from customers and truck aficionados alike. You can easily access testimonials included in publications such as Driving Line Magazine, FourWheeler Magazine, Truck Trend Magazine, and many other trusted industry publications. And if you would like a reference in the Louisville area, simply ask the LINE-X team. They can help connect you with a customer who is using BDS Suspension products.
6) Guidance from expert dealers
As the area's only authorized dealer of BDS Suspension lift kits, LINE-X of Louisville is proud to deliver expert guidance that is second to none. Our team of trained professionals are available by phone, email, and onsite at our Fern Valley Road location in Louisville, Kentucky. When you talk to a BDS Suspension expert at LINE-X, you will receive the personalized guidance that you need to make an informed buying decision.
7) Product support that is second to none
No matter how well a suspension lift kit is designed, it is natural for customers to have questions and require support from time to time. The BDS Suspension team makes it easy for you to receive the fast, personalized customer service that you deserve. We achieve this goal by ensuring that you have easy access to a variety of helpful resources. Here are just a few ways that we support our customers:
What can happen if you do not maintain your truck's suspension?
Clearly, there are many reasons to consider BDS Suspension lift kits. Failure to devote proper attention to your truck's suspension, on the other hand, can cause your suspension system to deteriorate prematurely. You may hear creaking noises coming from your truck or notice that your truck is having difficulty handling turns. Other suspension-related problems that can arise include the following:
Leaking shock absorbers
A damaged strut assembly
Weakened springs
Broken ball joints
Fortunately, these pitfalls are easy to avoid if you simply maintain your truck's suspension. If you are not sure how to do this, help is just a phone call away. If you are in the Louisville, Kentucky area, the experts with LINE-X are available by phone at 502-961-0404 to point you in the right direction.
What should you do today if your truck's suspension needs attention?
Clearly, there are many reasons why you should consider a BDS Suspension lift kit for your truck. If you recognize that your truck needs a suspension kit, the single best thing to do is to contact a trusted BDS Suspension kit dealer in your area. With the help of an industry expert, you can extend the life of your truck and help prevent the costly repairs outlined above.
We invite you to contact us at LINE-X Louisville today to discover how we can help you can improve your truck's performance with one of our BDS Suspension lift kits. We can help you compare the options available for your vehicle and choose the best kit for your unique needs. We look forward to serving as your trusted resource for all of the truck accessories you need for your jeep or truck.